London Sash Window Repairs Ltd offer draught proofing, sash window repairs, double glazing of existing sashes, and full window replacement throughout London and surrounding areas.
We keep it simple from the moment you get in touch – we pop around for a brief on site inspection and offer free advice and a free no obligation quote with a bias toward repairs and preserving your original sash windows. We will not attempt to sell you new windows, we consider repair as the first option.
It's nothing personal, London Sash Window Repairs Ltd are not inclined to throw out quality joinery (that's already stood the test of time might I add) when simple repairs and overhaul can make good on windows that have been around so long. London has so many windows in need of repairs, that are replaced with inferior UPVC, with only short term costs and benefits considered.
Please feel free to take a look at our sash window prices for a comprehensive breakdown and product list. London Sash Window Repairs Ltd won't beaten on service and value for money.
We are conservationists and always have been, so please before considering other quotes that have deemed your windows beyond economic repair, contact us and feel free to challenge London Sash Window Repairs Ltd to bring your tired windows back to life.
As brilliant as the basic sash window design is, we still have inherent issues to solve. Windows that are poorly fitted are draughty, they might rattle, allow dust ingress, they may be noisy, and probably the most important issue is the valuable heat loss. These are all common and economical sash window repairs. A simple overhaul and draught proof will considerably cut the draughts, rattling, and dust ingress. We are often asked to quantify the improvement once we have carried out sash window repairs and draught proofing. I will always tell every client the same thing. We are eliminating the gaps around the windows.
These gaps if they are 3mm between parting and staff bead (an acceptable tolerance to allow free travel of the sash) equates to around a 6 inch square gap! If you close these gaps with masking tape or similar, the room will instantly begin to retain heat, where before having the heating on would not hold well should the windows be draughty and rattle.
Sash window repairs London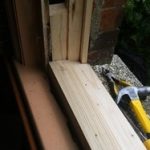 Environmentally Friendly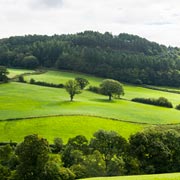 Price Guarantee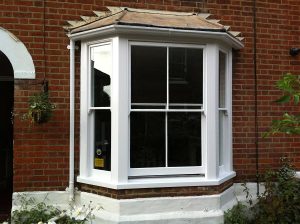 If you combine sash window repairs, draught proofing system, and heavy curtains, you have a very efficient solution as compared with total double glazed window replacement indeed, and for a fraction of the cost.
Noise is an issue draught proofing cannot solve entirely. It will reduce and improve things, but it won't cut the piercing bus path noise, nor can double glazing entirely, but of course double glazing will dull external noise considerably more than a draught proofing system. London has many homes with front bedroom directly overlooking a bus route. In the case your windows plagued by noise pollution, there are many solutions which will leave you satisfied. One is to double glaze your existing sash windows, and then install secondary glazing to windows as well. The results are brilliant, however it is costly.
To ensure double glazing existing sash windows is possible, we will evaluate the condition of your existing joinery, and if fit, we will install double glazed units with a draught proofing system into your original box frame. This is not only the most economical solution, but also equally as efficient as replacement double glazed sashes, using existing windows.
London Sash Window Repairs Ltd staple service is to provide sash window reinstatement to period properties that have been unfortunate enough to have original sash windows removed and replaced with aluminium, plastic, or louvres. In the 70s and 80s London has tens of thousands of originals removed. Louvres are extremely dangerous because they are almost always just 4mm glass installed inside the original window frame. Not only are these windows extremely dangerous, and poor insulators, they are extremely insecure and vulnerable to break in.In London most insurance companies will invalidate your insurance if Louvres section of the window is operational and not silicone fixed shut.
If the installation of Louvres, plastic, or aluminium made use of the original window frame not all is lost, we will remove the previous install back to the original box. We will then clean up the original window frames – they often installed these linseed putty to hold glazing, as if glazing a sash so it takes a little work. Once window frames are in good condition we will install single glazed, or double glazed sash windows. The transformation of the period property is almost instant. We also provide a decoration service to compliment re-instate, draught proofing and repairs.
In London service becomes rarer as we have removed hundreds and thousands of these louvres and restored period properties to their former glory.
If you like and appreciate our sympathetic repair and restoration ethos then please feel free to send us a message on the contact form, or otherwise if you'd like to know more about what we do, in further detail then please do read on.
London Sash Window repairs Service
Broken window cords – we replace broken sash cords to lower and upper sashes.
Window draught proofing system – quality draught seals with a five year guarantee are machine installed into your sashes, parting, and staff bead to create a complete seal.
Window overhaul – we replace parting and staff bead. We replace sash cord and counterbalance sashes to avoid dropping or pulling of the sash and generally improve usability. We will make repairs to minor defects as part of the overhaul service.
Replacement window sill section – sills that are rotten beyond economic splice repairs can be entirely replaced including styles.
Splice repairs – sashes, sills or frames that are rotten can be splice repaired to avoid costly entire replacement.
Replacement sash – if a sash is beyond effective repair we provide a replacement like for like.
Double glaze existing sash windows – removal of existing glazing and rebate deeper to allow for a double glazed unit. External hardwood timber glazing bead is used to improve aesthetics as well as create instant security. Linseed putty takes time to set and is not the best solution for double glazing.
Double glazed replacement sash windows – we manufacture double glazed sash to match your original windows.
Full replacement windows– we provide both single and double glazed sash window replacement. We can offer these in hardwood or softwood with a variety of finishes; primed, undercoated, glossed, or sprayed.
Window security – London is a crime hotspot and we take security very seriously – provision of locks, catches, uprated safety laminate or toughened glazing are all standard options.
Glass and putty – make good and repair perished putty and replace broken glazing.
If you require a service not listed on the London Sash Window Repairs Ltd website then please do email because we will be able to help, however small or large the issue!
Casement window repair – service, draught proof, refurbish, and double glaze casement windows.
Why london sash window Repairs Ltd ?

QUALITY
We use only proven top quality materials and hardware.

Experience
Serving London and the South for over 10 years.

LONDON REPAIR
Always repair before replacing.

SECURITY
Our products feature the most advanced locking mechanisms.